International recognition for Austria's living cultural heritage
12/01/2022
Two other cultural techniques that have been cultivated in Austria for centuries were today included in the Representative UNESCO List of the Intangible Cultural Heritage of Humanity: "Lipizzan horse breeding traditions" and "timber rafting".
"The Intangible Cultural Heritage of Lipizzan horse breeding traditions as well as timber rafting, which were inscribed by UNESCO today, impressively show how the commitment of all those involved fulfills an important cultural-political function on the one hand, but also how the traditions are strengthened through cooperation with their European partners. I am pleased about the even greater international visibility of this cultural heritage, especially with regard to its contribution to sustainable development," said State Secretary Andrea Mayer about the awards.
Once a year, the Intergovernmental Committee for the Safeguarding of the Intangible Cultural Heritage meets to decide on the inclusion of cultural expressions in need of special protection in the UNESCO Representative List of the Intangible Cultural Heritage of Humanity. Currently, 24 elected States Parties to the Convention are deliberating in Rabat, Morocco. Today, "Lipizzan horse breeding traditions" and "Timber rafting", two elements submitted by Austria together with other European countries, were included in the list.
Lipizzan horse breeding traditions
For several hundred years, the magnificent white horses have been bred at the Styrian Lipizzaner stud farm in Piber. The knowledge about them and the cultural practices associated with them have been passed down orally from generation to generation. Those horses with the greatest potential for classical horsemanship can later be seen at the Spanish Riding School. The Lipizzan horse breeding tradition, which exists not only in Austria but also in Bosnia and Herzegovina, Italy, Croatia, Romania, Slovakia, Slovenia and Hungary, is of great importance throughout Europe: the breeding of a cultural horse breed has taken place in these countries without interruption since the Renaissance.
"The Piber stud is the cradle of the success of our white stallions. They are born here and are allowed to spend their well-deserved retirement after an intensive working life. The knowledge of Lipizzaner breeding, which has been passed on here for centuries, ensures the continued existence of our white stallions," says Federal Minister for Agriculture, Forestry, Regions and Water Management Norbert Totschnig.
Knowledge of timber rafting
Timber rafting has also been added to the UNESCO list of intangible cultural heritage. This is the transport of tree trunks that are tied together and floated or pulled downstream. This requires not only craftsmanship and construction skills, but also a great deal of practical experience in navigating the often raging rivers and their water currents. In Austria, rafting is still practiced today, especially along the Drava River. An international association of active rafters from Austria, Germany, Latvia, Poland, Spain and the Czech Republic worked together for the inclusion of timber rafting in the UNESCO list.
About the UNESCO Representative List of Intangible Cultural Heritage
Intangible Cultural Heritage includes living practices from the fields of dance, theater, music, oral traditions, natural knowledge and handicraft techniques worldwide. The aim is to document this cultural heritage, to create national and international awareness of its significance, and ultimately to protect it. In addition to intangible cultural heritage such as Finnish sauna culture, Iranian carpet knotting, reggae from Jamaica or Italian violin making, there are currently also 8 Austrian practices on the Representative List:
Links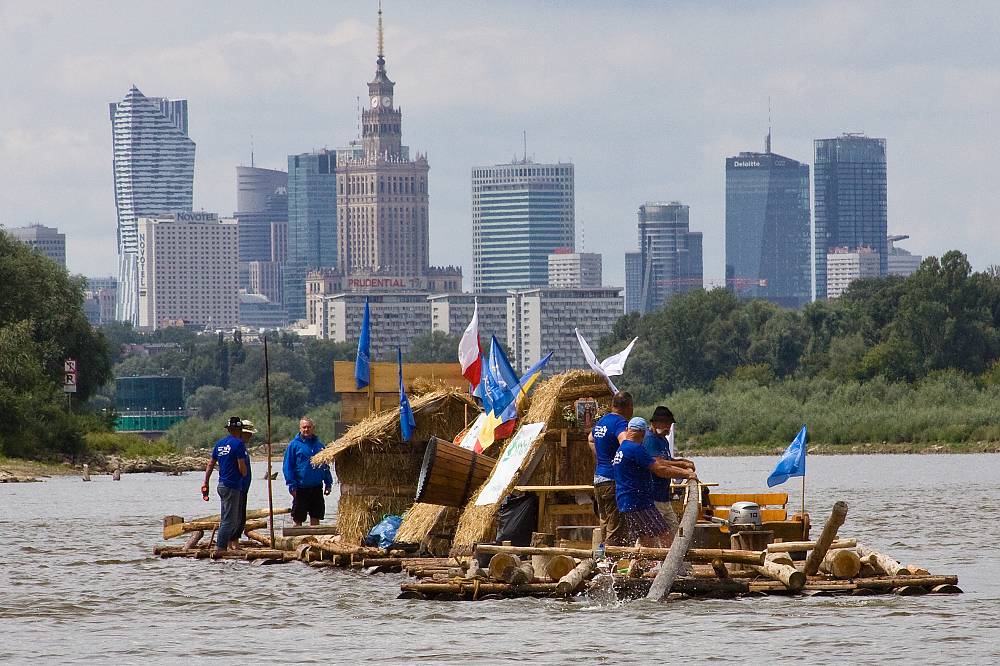 Contact
Press / Public Relation
Tel.: +43 / 1 / 526 13 01
E-Mail: presse@unesco.at