A few years after the Gutenberg Bible was printed, Peter Schöffer perfected the technique of letterpress printing. With the Mainz Psalter, he created the first multicoloured and purely mechanically produced print and thus one of the most important incunables of early letterpress printing.
The Gutenberg Bible, which was produced at Johannes Gutenberg's workshop between 1452-54, was the first book with movable type to be printed and is now considered to have marked the birth of modern printing. In less than five years, Gutenberg's assistant, Peter Schöffer, perfected the technical and aesthetic aspects of letterpress printing. He succeeded in printing two-colour initials, which still had to be added by hand in Gutenberg's process. Several individual steps were needed for this procedure, which have not yet been deciphered. Another innovation was the addition of a reference to the workshop, the date of production and the method of manufacture in the colophon, which was intended to help receive further orders.
The Mainz Psalter is a collection of psalms and comprises 175 sheets of parchment. It was created in Latin to be used for liturgical reasons.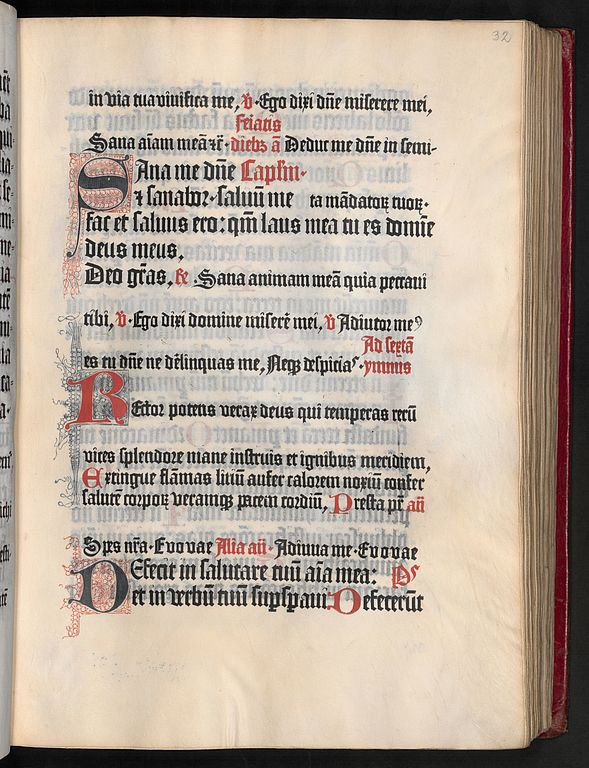 Global significance
The mechanically created, multicoloured edition of the Mainz Psalter launched the start of production of richly decorated books made using purely mechanical means in later centuries.
Further links