The Vienna City Library is home to the world's largest collection of handwritten and printed sheet music by the world-famous composer Franz Schubert. It includes almost all first editions of his works.
Franz Schubert (1797-1828) is one of the most famous and influential composers in music history and one of the early leaders of the Romantic era. He devised his compositions entirely in his head before he put them to paper. Subsequent changes and corrections were limited to additional details. Few other composers, including Mozart and Shostakovich, used this approach.
The Schubert autographs, which were bequeathed to the city of Vienna by the industrialist and patron Nikolaus Dumba, are the foundation of the collection. Over the years, the collection has been systematically expanded. The Vienna City Library Schubert Collection currently comprises approximately 340 music autographs, first and early prints of almost all his works and letters and various texts produced by his circle of friends in which they referenced Schubert. In addition, the collection is supplemented by a substantial inventory of international literature on Schubert.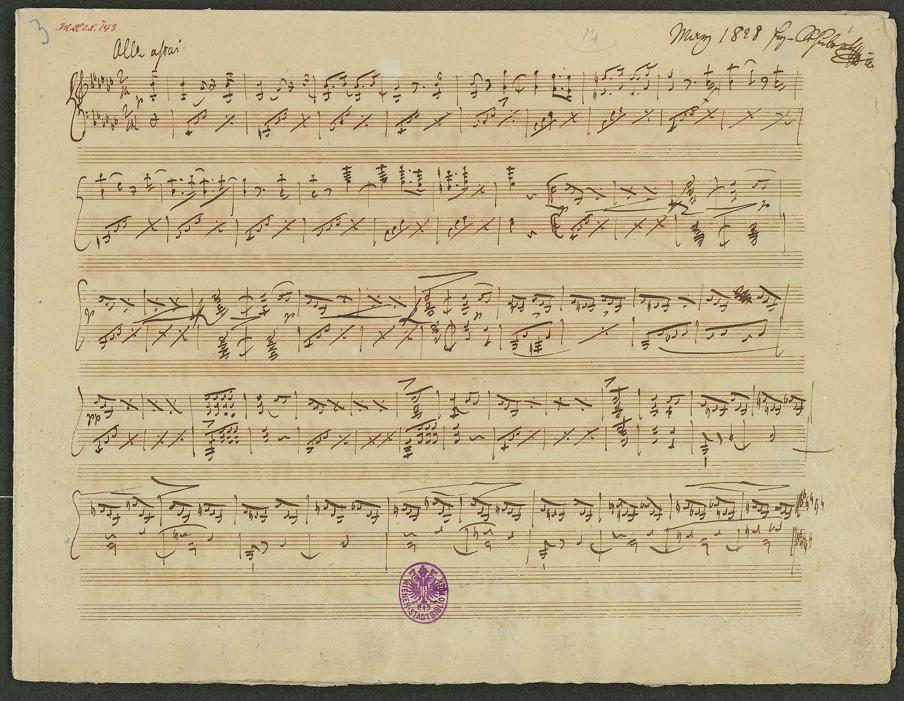 Global significance
Schubert's compositions are still performed around the world today. Thanks to its scope and completeness, the collection enables in-depth insights into the life and work of one of the most outstanding composers of the Romantic era.
Further links