Gothic architecture characterises the landscape of many European cities. The Academy of Fine Arts holds the world's largest collection of Gothic architectural drawings, which date back to between 1150 and 1550 and also enable insights into the construction of Gothic cathedrals.
With its complex structures, the Gothic period (approximately 1150-1550 A.D.) is one of the most significant eras in European architectural history. The construction style originated in Île-de-France and spread across large sections of Europe, where it was refined into regional styles. In contrast to the churches of the prior Romantic period (approximately 950-1150 A.D.), which were comparatively low and dark due to the small, round windows, with Gothic cathedrals the master builders achieved a technical feat: the large-scale definition of high walls using glass windows. Pointed arches and ribbed vaults emphasise the height of the architecture, while the buttresses of the outer walls incorporate the thrust force of the arches and divert it outwards. This made it possible to integrate large pointed windows. With their delicate sculptures and the colourful glass paintings, the high, bright interior rooms are works of art in themselves. Thanks to its weightless, bright nature, the typical Gothic cathedral conveys the idea of being released from the earthly realm in a way that master builders could no longer achieve in later centuries.
Achieving such complex construction projects required a planning process with detailed architectural drawings that were first feasible in the Gothic period. The collection at the Academy of Fine Arts contains 425 such drawings of Gothic buildings from the 12th-16th century and makes it possible to gain an insight into the planning of constructions and the minds of master builders.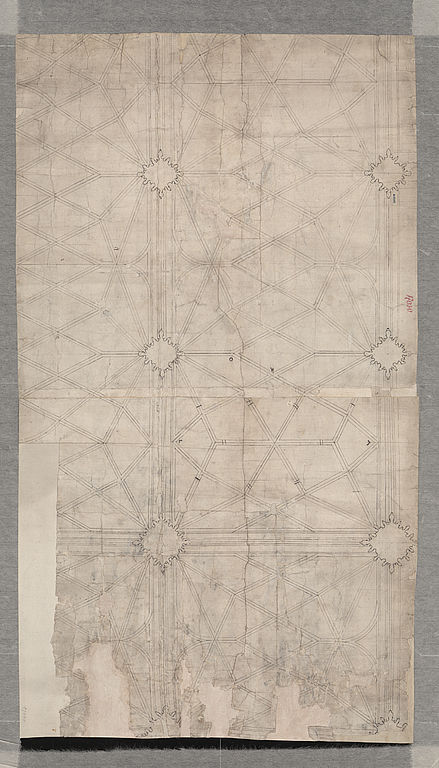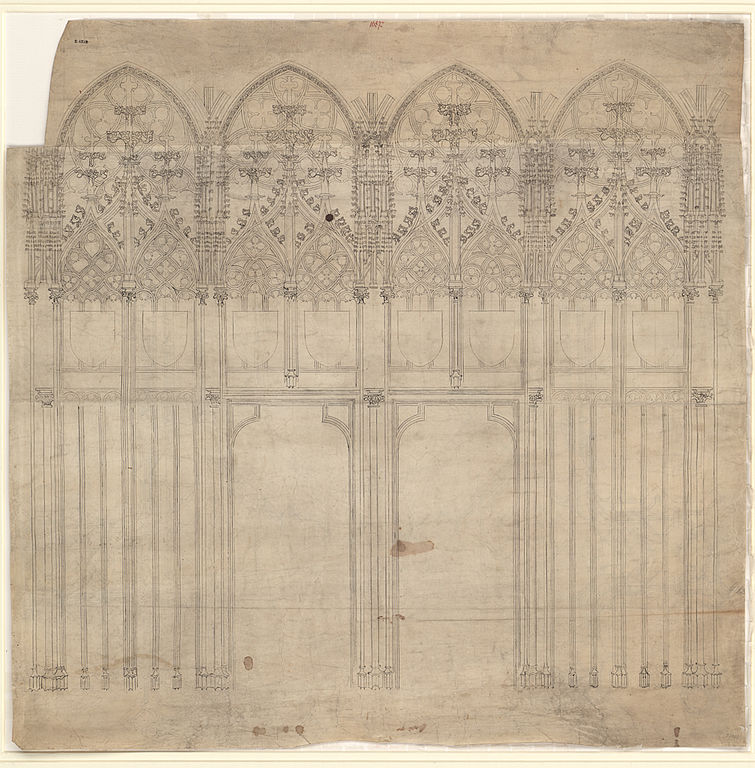 Global significance
The Academy of Fine Arts holds the oldest Gothic architectural drawings and 85% of the overall world collection. The collection includes architectural drawings from the Early, High and Late Gothic eras and regional interpretations. In addition to their academic importance as a research tool for specialists in the history of medieval European architecture, they are also the first examples of architectural designs, which are still essential for urban development today.
Further links