The collection documents the life and works of famous composer Johannes Brahms in a unique manner – particularly his considerable interest in the history of art, music, literature and politics. At the same time, the collection is able to shine a light on the composer's era and environment.
Johannes Brahms (1833-1897) is one of the most famous composers in western music history and one of the most important proponents of the Romantic era – a style that continues to define the world of classical music to this day and can also be found in modern film music. Brahms bequeathed his legacy to the Gesellschaft der Musikfreunde in order to ensure that it could be preserved in its entirety, thus laying the foundation for the Brahms Collection. The systematic creation of additional materials and inventories made it possible to compile an extensive collection on Brahms' personality and creative accomplishments.
The Brahms Collection includes manuscripts, first and early prints of his works, works by other composers (copies made for study purposes and also originals), correspondence, portraits and photographs, as well as numerous printed and handwritten sources on his personal life and work as an artist.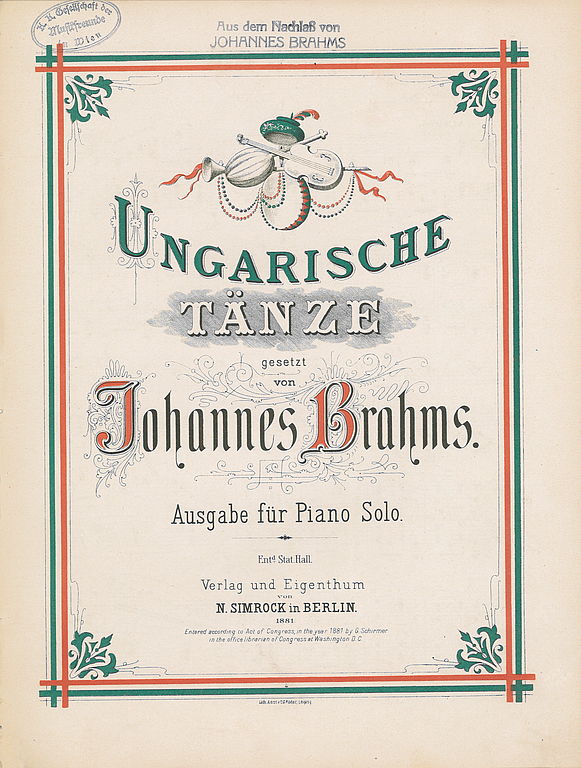 Global significance
Thanks to its scope and completeness, the Brahms Collection is an important source for examining the composer and his work from both an academic and a muscial perspective. Furthermore, it is invaluable for understanding the history of music, literature and culture in his time.
Further links