The Atlas Blaeu-Van der Hem extends over 50 volumes and is considered the grandest atlas to have ever been produced. It is a visual and brightly coloured illustration of 17th-century European knowledge and provides information on world geography and topography.
Lawyer Laurens Van der Hem (1621-1678) from Amsterdam used the most comprehensive and expensive book of the 17th century, Joan Blaeu's Atlas Maior, as the basis for compiling an even more ambitious collection of maps, diagrams, city views and portraits, most of which were painted by famous artists. In addition, Van der Hem added four volumes with striking and expensively designed and handwritten maps and topographical drawings that were originally produced for the Dutch East India Company.
Van der Hem's efforts culminated in a 50-volume atlas that contains more than 2,400 maps, prints and drawings. This provides vivid information about the knowledge of global geography, topography and politics in 17th-century Europe. Furthermore, the atlas contains portraits of famous figures, images of technological inventions and public construction works, as well as many other aspects of history and society in the 17th century.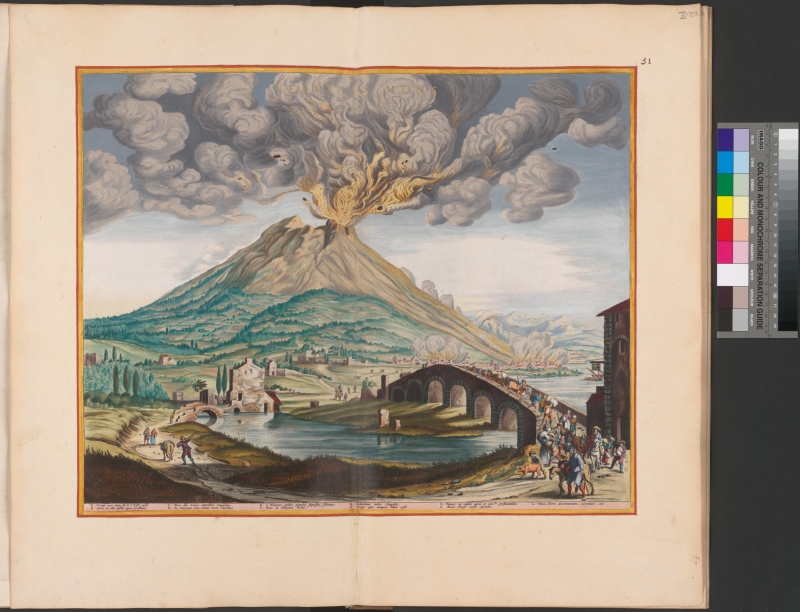 Global significance
The Atlas Blaeu-Van der Hem is a truly exceptional visual encyclopaedia and is unique in terms of its scope and the expensive artwork it contains. It uses images to illustrate not only geography and topography, but also archaeology, architecture, sculpture, ethnography, folklore, heraldry, navigation, fortification and warfare. The atlas thus opens a door to the 17th century and is priceless.
Further links